Triplet Run
You can create a multitude of triplet based exercises based on the shifting accent of a triplet. Let's start with the basic triplet shifting accent exercise.
Triplet Run-Just Accents
(1st time = accents, 2nd time = rim shots)

Just Flams
You can also replace flams or drags or other rudiments for the accents above.

Just Flam Drags

Just Chives

Tap Rolls

Triplet Run - Accents

Triplet Run - Flams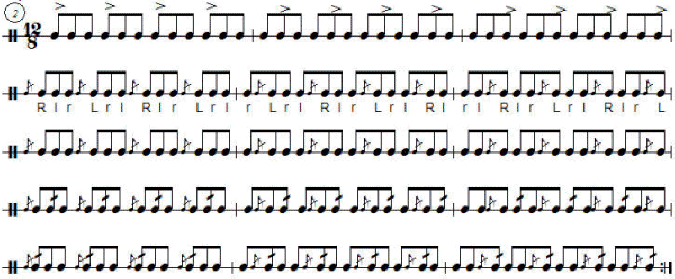 Triplet Run - Rolls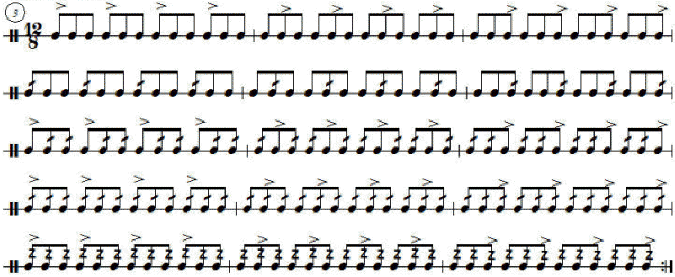 Triplet Run Tree