Play-drums: Blue Rag by Mike Prestwood
Piano
Piano Ragtime in A minor which is unusual. Although I'm sure it's been done, I had never heard a minor ragtime before so I wanted to compose one. This haunting piece came out far better than I thought it would.
Listen (Finale generated audio demo file):
Blue Rag by Mike Prestwood
Print (click to download):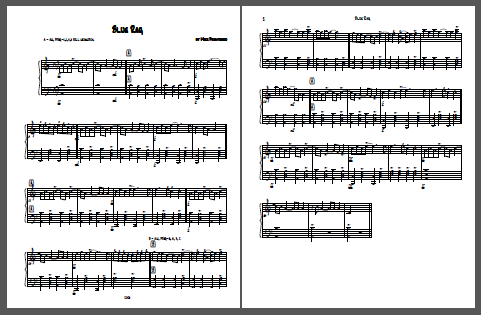 Usage:
Contact me for permission to use this piece.